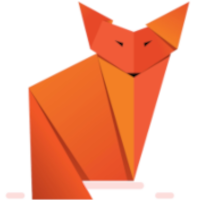 Synopsis: Race and Prejudice – Book 2
Introduction: Level Set
The history of race has been laced with the strong  who take advantage of the weak, rationalizing each and every horror. Only through millenniums of physical and peaceful resistance have most conditions improved. Yet, there remains so much more room for mental change. The causes and ongoing remedies for these injustices are many, and, with deep reflection, we will identify its ugly evolution and discuss how, why, and where prejudice plays a role. This book and its chapters will focus on the damage caused by prejudice in race and demonstrate how and why it can be mitigated and eventually eradicated.
Chapter 1: The Evolution of Race
This chapter should provide a history of racial injustices, briefly starting with its earliest times and causes. Then, it will show how it has been gradually mitigated before discussing its current presence in the U.S. and other countries. Show how both the oppressed and the oppressors: build and maintain animosities, as well as cause damage to keep the wounds fresh, and then begin to describe why and how some on-going efforts are both healing and harmful.
Chapter 2: Racisms and Economics
Describe the social and economic impacts that have resulted domestically and internationally. Also discuss some ongoing efforts that are targeting improvement and identify the strengths and weaknesses of these plans. Where possible, include metrics.
Chapter 3: The Integration
It is worth noting that globalization is playing into a natural integration over a long period of time. Also, describe how technology is affecting integration in the form of languages, cultures, traditions, and timely awareness of almost all information.
Chapter 4: Attitudinal Differences
Not enough can be said about attitudinal differences and the harm this causes both parties. Describe through examples why these differences come about, how they negatively affect outcomes, and what can be done to evoke change.
Chapter 5: Continuing Dangers and Damage (Implicit and Explicit Costs)
The extent to which we can further elaborate on the dangers and damages that are caused by racism will be mentioned here. This could come from published media info, or actual experiences. It is also possible to include projections, given conditions stay the same or worsen.
Chapter 6: Measuring Our Degree of Racial Prejudice
This chapter will include a quiz for the reader, and its purpose is twofold:
Provide the reader with an assessment of their degree of prejudice so that, if they choose to address their issues, we will provide some mitigation tools in a later chapter.
Potentially use the reader's input as part of our future efforts to gather, integrate, and assimilate similar metrics for the purpose of designing and creating complementary or stopgap curriculums for our educational systems. So, optionally, we may encourage the reader to go to our website at prejudiceunfolded.org to take the quiz. In doing so, the reader's information remains anonymous while we are able to capture the information for survey and educational purposes.
Chapter 7: Mitigating Tools
This chapter will provide guidance and tools for the reader to become aware of the types of aides that are available for adjustments. Other people's personal stories or your own life experience stories can be extremely helpful.
Chapter 8: Open Discussion
The intentions of this chapter are to provide a forum for handling racial conversations in constructive ways, to include how to recognize conversations headed for destruction and demonstrate what can be done to turn them into something positive, and to have all parties leave the discussion with a better understanding, respect, and tolerance for each other's thoughts and opinions, especially when different.
Chapter 9: Survey and Feedback
We may want to encourage the reader to reference our website's survey and/or provide us with some feedback so we can use it going forward to help educate and provide tools to our youth.